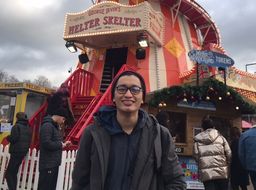 👋 Hey, I'm Haikal.
Thanks for stopping by my home on the Internet.
I'm a 5th-year medical student at the University of Malaya. I also write content for Ness Labs.
Want to learn more about me? Start Here.
If you'd like to get my articles sent to your inbox, sign up below and receive my newsletter every other Sunday.
Our brain is wired to conserve energy whenever possible. In that sense, everyone is lazy. This is called the Law of Least Effort, which states that people will naturally gravitate towards the option that requires the least amount of work when facing two possibilities. We are motivated to be lazy.
One of the best habits I picked up recently is doing a weekly review. I'd feel lost and agitated whenever I miss doing it. Instead, doing one primes me for the next week and allows me to learn from my mistakes and successes in the previous week. Everyone knows that
Immature poets imitate; mature poets steal; bad poets deface what they take, and good poets make it into something better, or at least something different. The good poet welds his theft into a whole of feeling which is unique, utterly different from that from which it was torn. —T. S.
I'm writing this a day before I sit for one of my last written papers for my third year of posting, and I suddenly realized why studying for my final paper has been such a slog - I'm burnt out. It's been a very long year, probably my most extended
Subscribe to Sunday Snacks
Pop your email address in the magic box to get biweekly insights on productivity, habits, and learning.